The best Craft Beer, Growlers & Kegs in Maple Ridge.
Ridge Brewing opened its doors in July 2015 as one of the first craft breweries in Maple Ridge, BC. Located at 22826 Dewdney Trunk Rd (near the corner of Dewdney and 228), the brewery is open 7 days a week. Drop by our tasting room for tasting flights, growler fills, cans, kegs, merchandise, and more!
Our team brews exquisite local craft beer with new releases year-round. Our capacity includes a 10 HL brewhouse and three 20 HL fermenters. From mainstays like our Wind & Sea Northwest Pale Ale to new favourites like Neighbourhood Craft Lager, we are committed to providing Maple Ridge with the finest locally brewed beers.
Visit our brewery and tasting room at 22826 Dewdney Trunk Rd!
Craft Beer Fills
1.89L Growler Fill: ~$13
1L Boston Round Fill: ~$8
Please note that fill prices vary depending on the style of beer. There may be exceptions to the pricing above.
Growlers
1.89L Growler (glass only): $10
1L Boston Round (glass only): $8
2L Stanley Growler (includes fill): $83
20L Keg: $120
30L Keg: $150
50L Keg: $235
Great for birthday parties, weddings and more! A $150 deposit for the keg will be required and reimbursed upon return of the keg & hand pump.
Events at Ridge Brewing
Come join us at Ridge for monthly events like Crib Tournaments, Trivia, and the occasional Live Music performance.
Check out our social media for an updated event list. Our brewery is also open to be rented as a space for your special event, contact us for more information. See you at the brewery!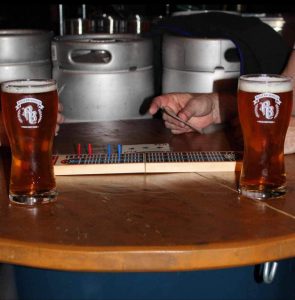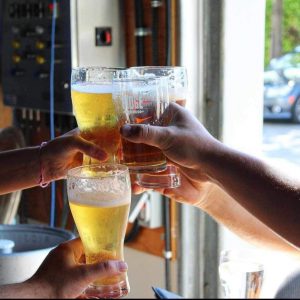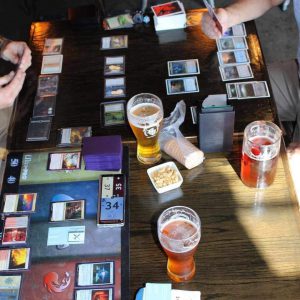 Maple Ridge Ale Trail
"Tucked between the Golden Ears Mountains and the Fraser River, Maple Ridge is a scenic, forested community with a remarkable natural beauty — and a bounty of local craft breweries, taphouses and restaurants."
The Maple Ridge Ale Trail is here! Featuring Ridge Brewing, Maple Meadows, Silver Valley, and Foamers Folly.
Start your adventure at the BC Ale Trail website!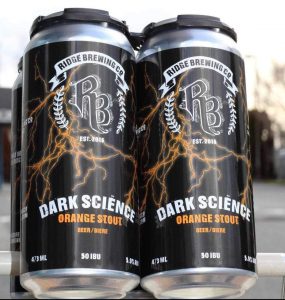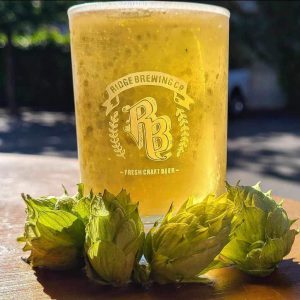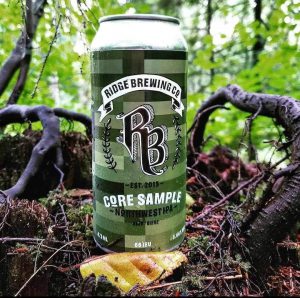 Frequently Asked Questions
WHAT ARE YOUR HOURS?
We're open from from 2 PM – 7 PM Monday/Tuesday/Wednesday, 2 PM – 8 PM on Thursday, 2 PM – 10 PM on Friday, 12:00 PM – 10 PM on Saturday, and 12 PM – 6 PM on Sunday.
DO YOU TAKE RESERVATIONS OR HOST SPECIAL EVENTS?
We don't take reservations but there are sometimes opportunities to host special events at the brewery! Contact us for details.
DO YOU FILL GROWLERS FROM OTHER BREWERIES?
Yes, we fill growlers from other breweries as long as we have a size listing that matches. A standard 1.89L full-size growler or 1L Boston Round can be filled. We also collect 1.89L growlers from other BC breweries. If you have one that we don't have in our collection (see our shelf in store), then we will gladly trade you for one of our growlers. We're proud to support other members of the craft beer community!
ARE KEGS AVAILABLE?
Yes, we have 4 sizes of kegs available. You pay for the beer and leave a deposit for the keg and pump, which we will refund upon return in good condition. Please reserve your keg at least 2 weeks to 1 month prior to your event. Upon reservation we request payment and deposit in full. Click here for more keg details.
DO YOU SERVE FOOD?
Currently we do not serve food beyond a small selection of snacks. However, food trucks occasionally stop by the area and you are also welcome to bring outside food in to enjoy with our delicious craft beer!
CAN I BUY BOTTLES OR CANS OF BEER?
Yes! In addition to growler fills, we offer a number of our beers in 4 packs of tall cans or 650ml bomber bottles.
ARE YOU KID FRIENDLY?
Yes! Kids are welcome to join their parents in the tasting room.

Hours of Operation:
Monday – Wednesday: 2 PM – 7 PM
Thursday: 12 PM – 8 PM
Friday: 12 PM – 10 PM
Saturday: 11:30 AM – 10 PM
Sunday: 12 PM – 6 PM
Phone: 604-380-0888
Address: 22826 Dewdney Trunk Rd. Maple Ridge, BC V2X 7Y3